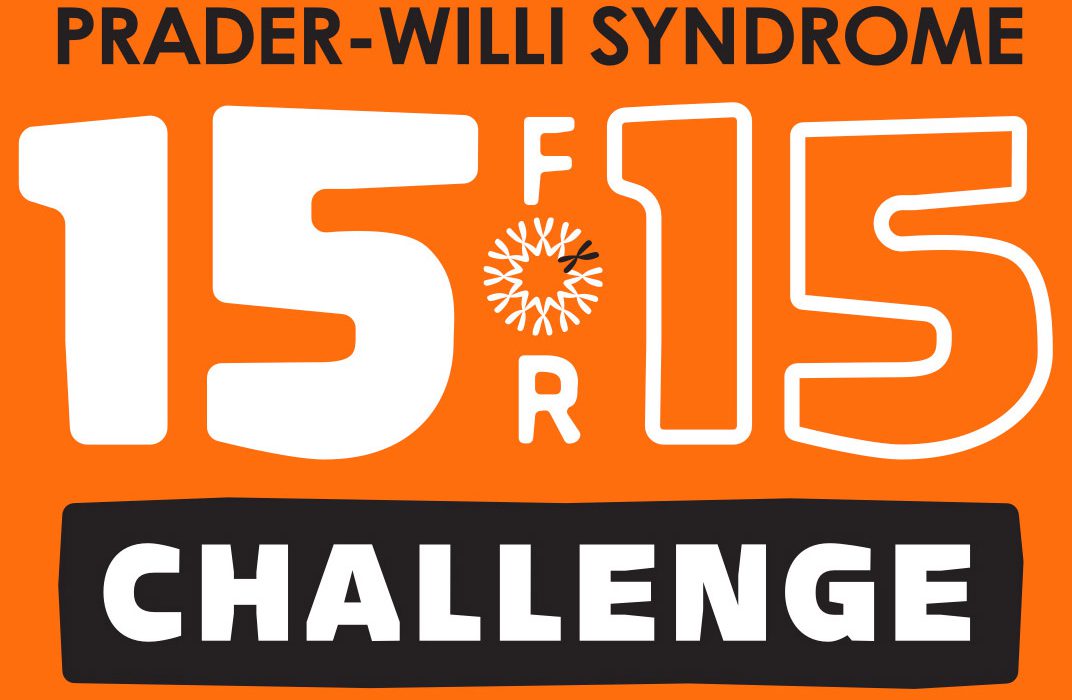 Hungry for change!
Prader-Willi Syndrome (PWS) is a rare and complex, genetic disorder that affects Chromosome 15. So, we named our fundraising effort, the 15 for 15 Challenge. One of the more common characteristics of PWS is the development of an insatiable hunger around the age of 2 that lasts a lifetime. Imagine a hunger that can never be satisfied and the emotional state you find yourself in when
'hangry'. Feelings of anxiety, exhaustion, anger, frustration and stress that plague your body and mind – your heightened focus on food – now imagine trying to participate in everyday life, living with these feelings every minute of every day. This is an incredibly challenging state to live in daily.
How will my fundraising efforts and
donations support Prader-Willi Syndrome?
Make a Donation now to support the Prader-Willi Syndrome State-wide care model and help PWSA Victoria support the Prader-Willi Syndrome Community.
Donate Now
In May 2020, the 15 for 15 challenge will raise awareness and funds for Prader-Willi Syndrome. Money raised will assist the Department of Paediatrics at Monash University to develop a desperately needed state-wide, evidence-based model of care for children with Prader-Willi Syndrome. The project will be led by Professor Katrina Williams at the department of paediatrics at Monash University in close consultation with Assoc. Professor Tom Connell from the Royal Children's Hospital. The program will be developed for implementation at both major Victorian paediatric hospitals (Monash Children's Hospital and the Royal Children's Hospital) with regional links.
The model will be designed for implementation across all Australian hospitals that care for children with Prader-Willi Syndrome.
Funds will also be directed to the Prader-Willi Syndrome Association of Victoria (PWSA Victoria) to ensure continuity and growth of the vital supports and services we provide to our community.
So what is the 15 for 15 Challenge and how can you get involved?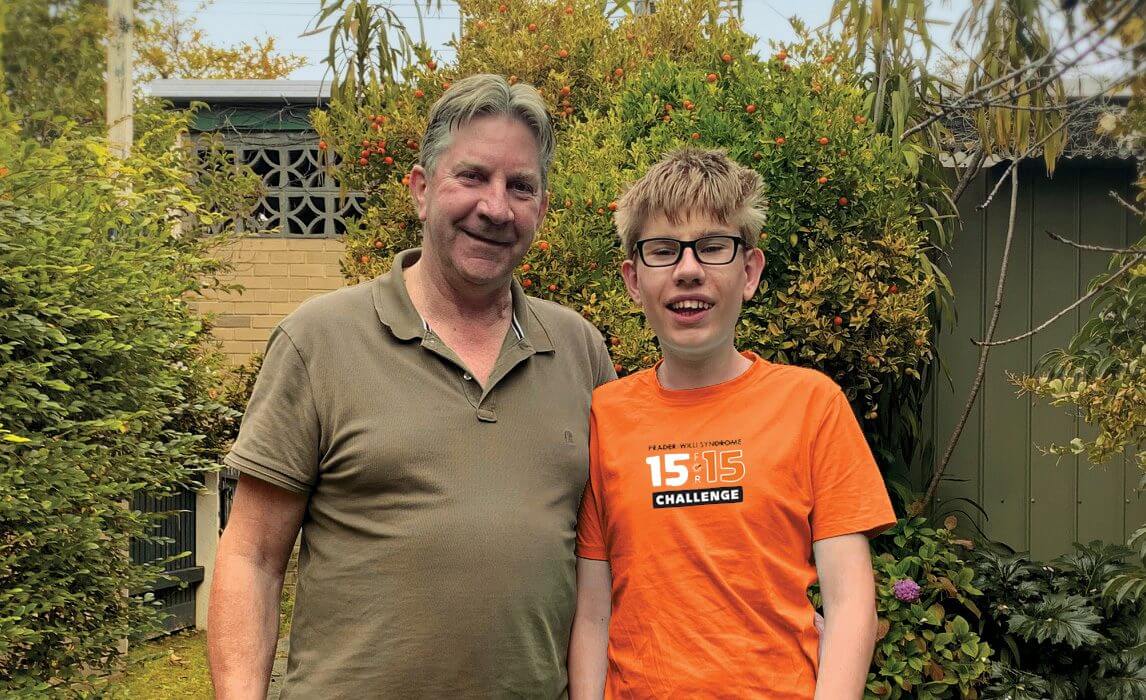 What do you think you could do for a 15-day self-challenge? Perhaps you could give up your daily coffee, or walk a certain amount of kilometres each day, you could style your hair crazily each day or wear Orange clothing (the official colour of PWS Awareness) each day?
The choice is yours but it needs to be something that both you and those close to you, see as a distinct challenge so they will sponsor and perhaps even join you.
We have all been in lock-down over the past couple of months and a lot of us still have a little more time on our hands than usual. Here is a chance to contribute to a worthy cause and do something that will challenge yourself.
How it works
Decide on your idea of a self-challenge that you will complete each day for 15 days beginning the 17th of May. Be as creative as you like (see the video of last years highlights for some inspiration)
Visit the PWSA Victoria 15for15 cause on the GiveNow website, and click on the 'Create CrowdRaiser button' to create your own CrowdRaiser profile – Click here
Share your GiveNow CrowdRaiser profile on social media using the #15for15challenge and remember to tag the Prader-Willi Syndrome Association of Victoria.
Spread awareness of the 15 for 15 Challenge by tagging your friends and asking them to support you.
Share daily updates on your social media using text, photos or videos (make them fun and be as creative as possible), to keep your sponsors informed and engaged in your progress.
Remember to follow and share the Prader-Willi Syndrome Association of Victoria Facebook page.
The more awareness we can raise, the better chance we have of changing the lives of people living with Prader-Willi Syndrome!

15 for 15 Merchandise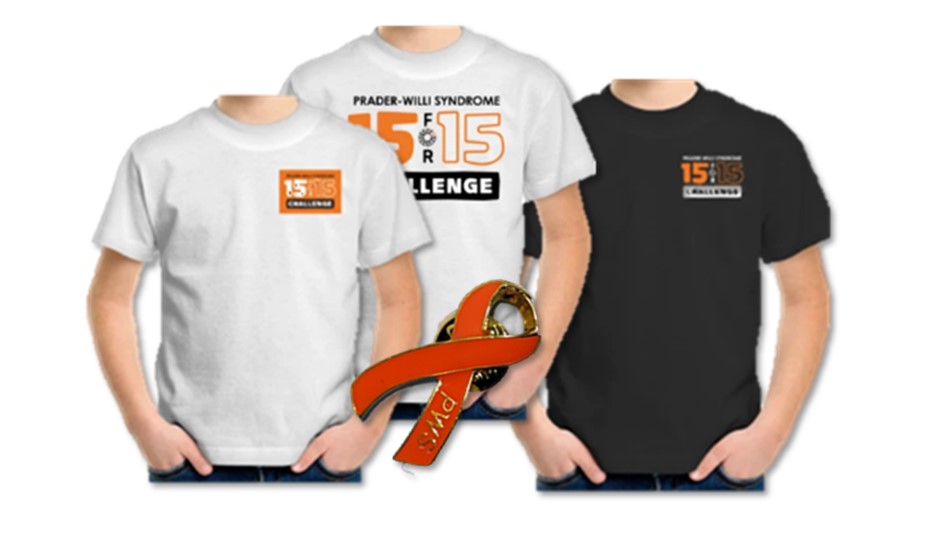 Raising Awareness of Prader-Willi Syndrome and our cause is easy when you have the right tools. We have a range of 15 for 15 Challenge designed t-shirts and hoodies available for purchase on the PWSA Victoria Community Store.
Items are limited, so order soon.
Buy Now
WIN A family escape for four staying at
Balgownie Estate Vineyard, Resort & Spa
To be eligible to be in the running to win the 'Getaway for a family of 4' to the Yarra Valley, you must complete ALL the steps below:
Create a 15 for 15 challenge that is unique,
Share your challenge results/updates on a daily basis, tagging Prader-Willi Syndrome Association of Victoria and including #15for15challenge,
You must 'like' the PWSA Vic Facebook page,
Create your own 'CrowdRaiser' as per the PWSA Vic 15 for 15 website instructions, and
Raise a minimum of $400 before May 31 2020.
The two most creative challenges that fulfill the above criteria will be shared on the PWSA Vic Facebook page in a poll where people who follow the page can vote for the overall winner.

The first 50 challengers to raise $200 via their 'CrowdRaiser' will also be eligible for a FREE '15 for 15 Challenge' beanie!
Winner will be announced on the 15th June 2020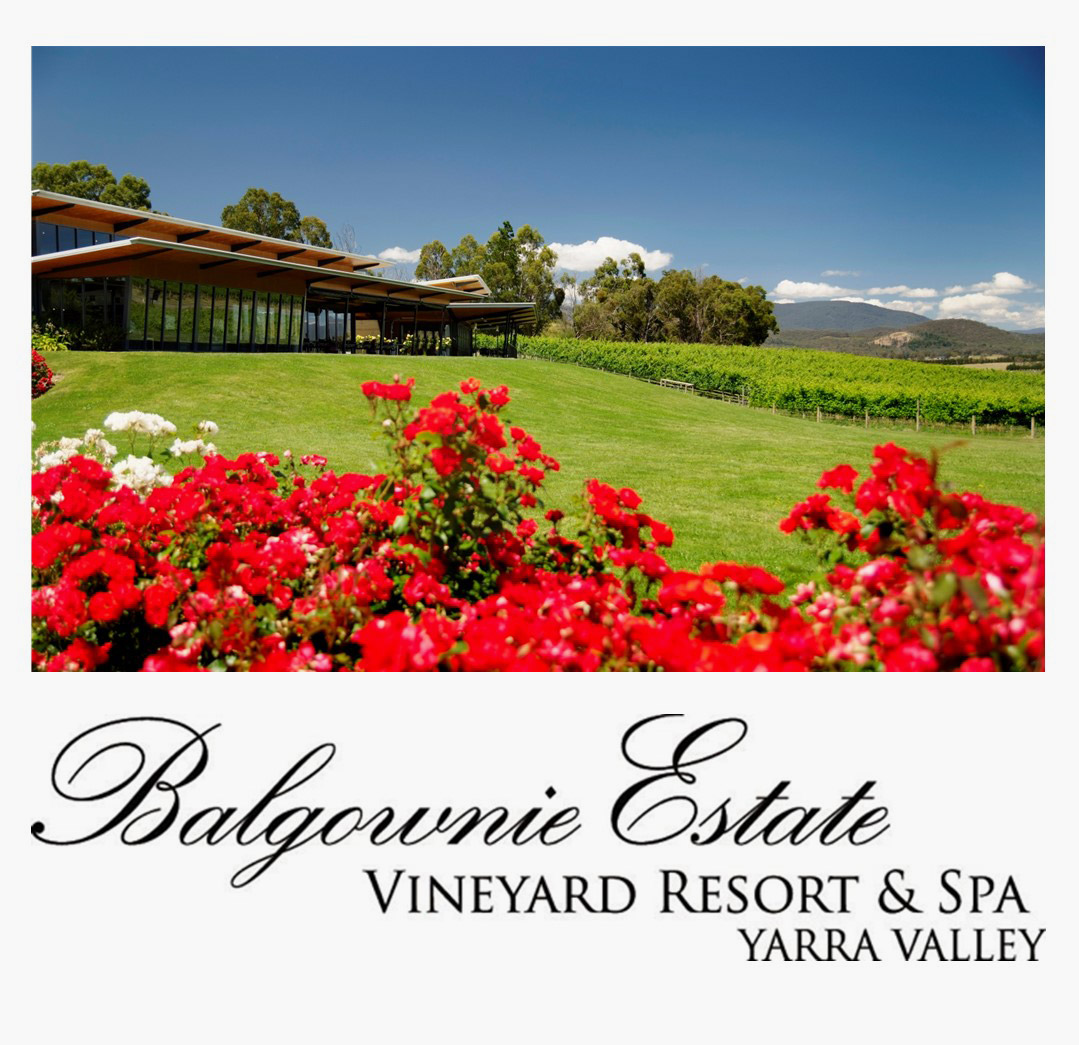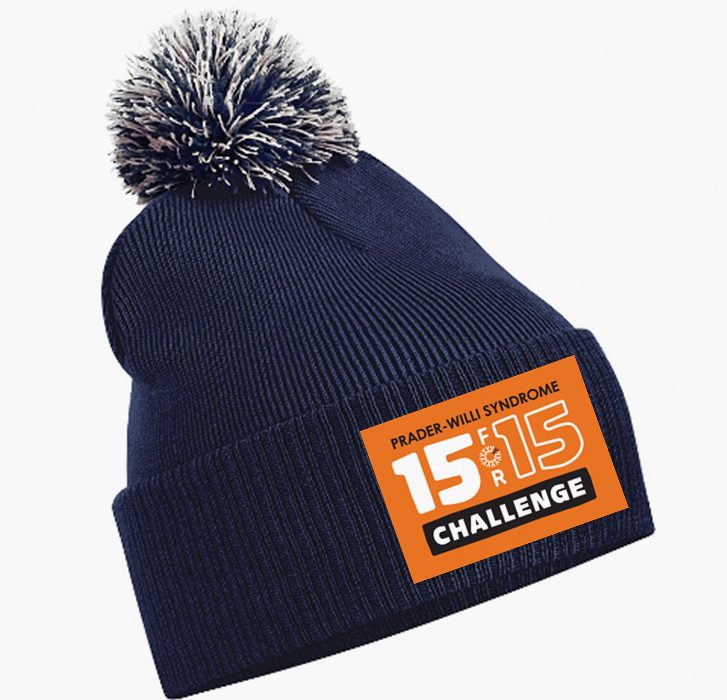 Prader-Willi Syndrome does not stop so neither can we!
The situation with the Coronavirus (COVID-19) is challenging. We understand that during these times of uncertainty, this may not be the right time to be asking anything from you. However, your support means that we can be there for our community through these tough times and be there for them when this is all over. With increased calls for support to our service we know that Our community needs us now more than ever.
'In 2019 we raised $ 63,000 from the 15 for 15 Challenge'
Funds from last year have been used to develop two important research project through Monash University.
PROJECT ONE
The first project looks at investigating and developing an application or system that those living with Prader-Willi Syndrome can use to interact with, to describe their emotions and how they are feeling. We anticipate this will flow into benefits for the person and their carers in understanding and managing those emotions. In addition, the project will provide further flow-on research opportunities around emotions and triggers for behaviour in Prader-Willi Syndrome for researchers.
PROJECT TWO
The second, smaller project, will look at addressing interactions between those living with Prader-Willi Syndrome and the Emergency services (particularly law enforcement). An expert in the FIT on technology for users with special needs will lead this project (together with the Prader-Willi Syndrome community) and will explore what kind of technologies (app, watch / wearable / smart band etc) may help in the setting of those interactions – for example by giving the emergency services personnel more information about the individual with Prader-Willi Syndrome that they are interacting with, rather than just responding to the immediate behaviour they are seeing, out of context
Australian Business Number
Prader-Willi Syndrome Association of Victoria Inc. ABN: 93 836 682 679
Prader-Willi Syndrome Association of Victoria Inc. is endorsed as a Deductible Gift Recipient (DGR) from 01 Jul 2000.
Australian Charities and Not for Profit
The Prader-Willi Syndrome Association of Victoria Inc. is registered with the Australian Charities and Not-for-profits Commission (ACNC). Details can be found here https://www.acnc.gov.au/charity
Deductible gift recipient status
DGR Reference Number: 900462951
Donors wishing to claim a deduction for gifts/donations $2 and over should make reference to the Prader-Willi Syndrome Association of Victoria Inc. and our DGR number (900462951) in their payment records.
Further information relating to Gifts and Fundraising can be accessed here. https://www.ato.gov.au/Non-profit/Gifts-and-fundraising/
Copyright
PWS 15for15 Challenge – Copyright Chris Bain;
PWS 15for15 Challenge Australia – Copyright Chris Bain 2019