2021 PWSA Victoria Annual General Meeting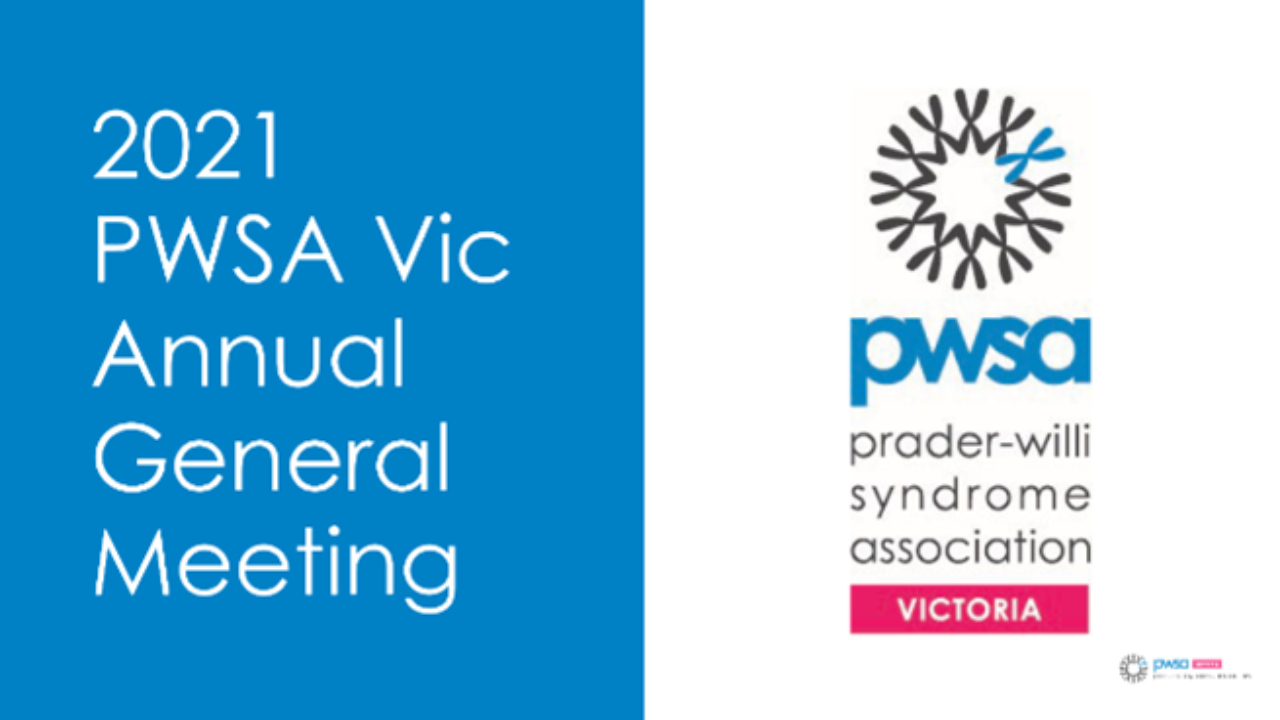 We invite all current Prader-Willi Syndrome Association of Victoria (PWSA Victoria) members to our upcoming Annual General Meeting (AGM).
This is a great opportunity for us to showcase all that we have achieved over the past 12 months and more importantly hear from our community on items that matter to them.
Details of the AGM will be emailed to current members shortly. If you still haven't registered your 2021/2022 membership, please do so by clicking on the link below the follwing video.