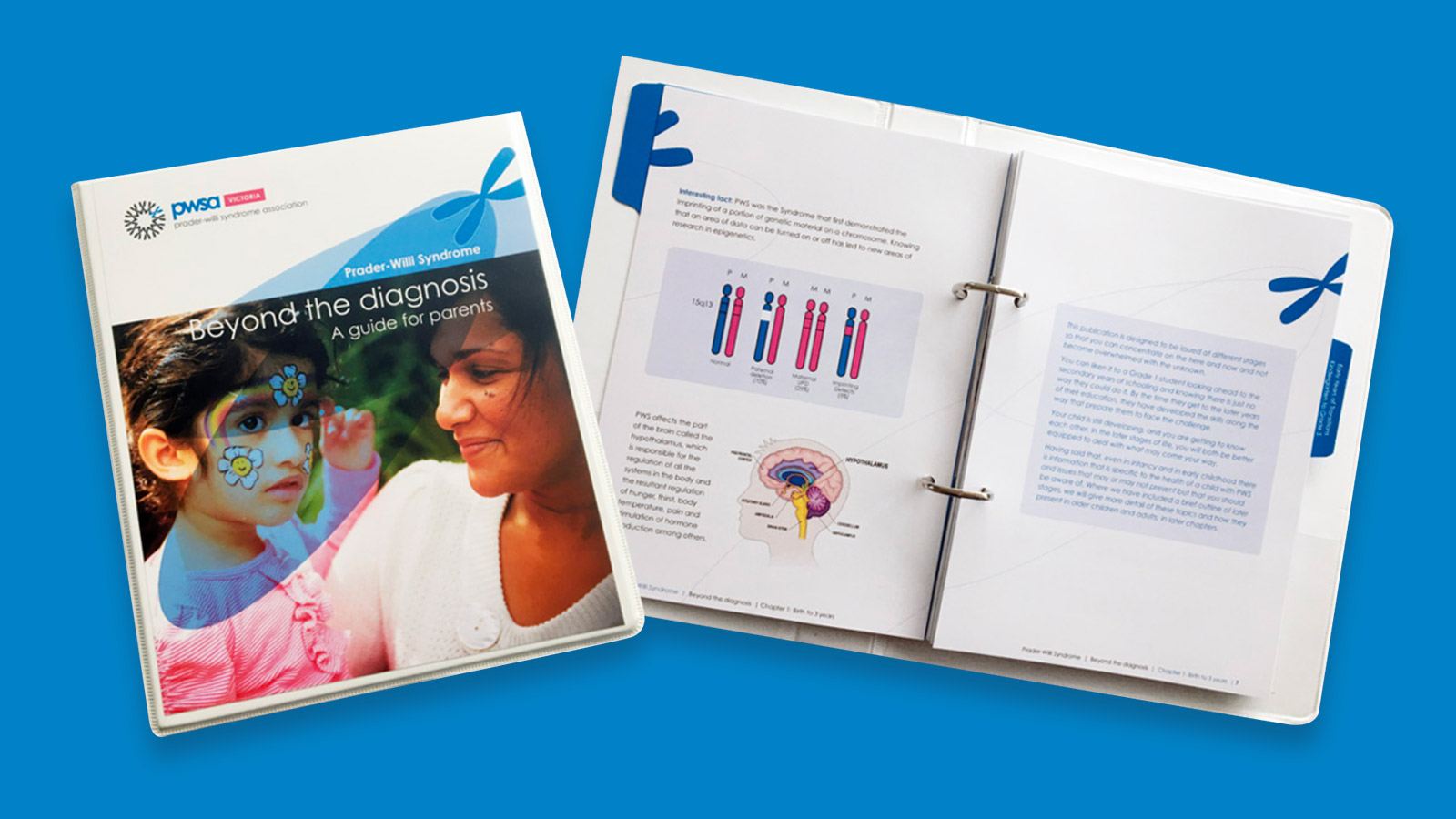 Beyond the Diagnosis Series Resource
Beyond the diagnosis of Prader-Willi Syndrome, there is so much more.
As a newly diagnosed parent or caregiver of a child with Prader-Willi Syndrome, it's completely overwhelming. The amount of information available is confusing and difficult to navigate. However, the PWS beyond the Diagnosis series of information booklets is a resource that grows with your child and contains all the information you need to help you navigate the PWS journey all in one neat package.
There are currently two sections to this series, Beyond the Diagnosis – Understanding PWS Birth to 3 years and Beyond the Diagnosis – Early Years of Transitions Kindergarten to Grade 5.
Each section contains information that is relevant to the stage of development that the child is experiencing now or in the near future.
Each section, together with the folder is designed to be expanded with additional information as your child grows. All members of the Prader-Willi Syndrome Association of Victoria will be sent each new section as your child approaches the applicable age group and any additional updates made to the information over the course of your child's journey.
Non-members can purchase this resource below.
Purchase Online