2023 Time Out Camp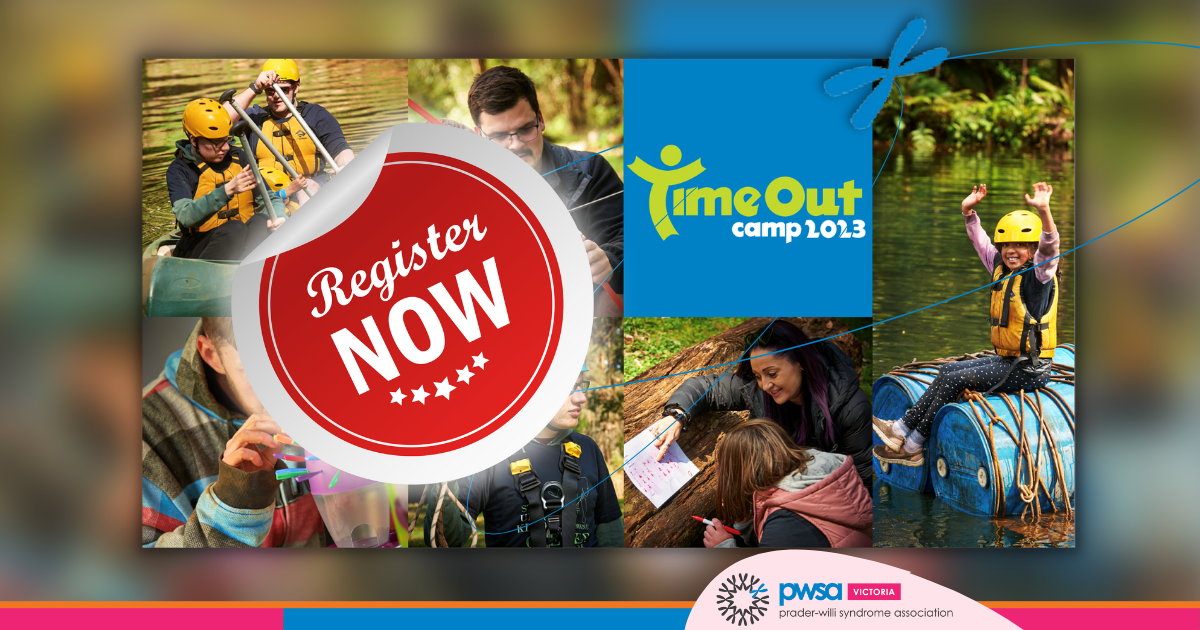 March 11th 2023 to March 13th 2023 – Labour Day Long Weekend
Registrations are now open for the 2023 Time Out Camp.
The Time Out Camp is like no other camp on offer. Whilst many camps are available to children and adults through mainstream, and special needs service providers, very few cater to the whole family.
At the Time Out Camp, families can enjoy time out with their family unit. Adults with PWS can enjoy some time away in a safe environment that supports their needs while finding friendship, sharing laughter, feeling supported and understood by peers who are all experiencing the same challenges and understanding the excitement of achievements that others don't understand or appreciate.
Mixing with other families and individuals living with PWS is rewarding for the children and adults with PWS, the siblings and the parents, as we all understand how PWS can affect each other.
Registrations will close on the 17th of February, 2023, so don't delay – The Registration Form is accessible below.
Financial Assistance
We understand that not all families have received funding under their NDIS plan to enable them to attend the PWSA Victoria Time Out Camp. We also understand that fees to attend the Tiem Out Camp can be a substantial cost for many. If you are experiencing financial difficulty and would like to attend the Time Out Camp, please contact Renee Zilm via email (renee.zilm@pwsavic.org.au) or telephone 0447 778 301.
Employed Carers
If you have an older teen (under 18) who you wish to have assisted by their carer, you may do so. However, the family or at least one family member must also attend the camp. The Carer must be organised utilising their NDIS funding. 
The Prader-Willi Syndrome Association of Victoria will provide Professional carers for adults (over 18) who wish to attend the camp. This will alleviate the need to access NDIS funding. If you wish to provide your own personal carer, this will need to be arranged by yourself and utilising your NDIS funding.
There is a separate registration form for Carers. This can be accessed by clicking on the button below. Please do not include them in your family registration.
Family and individuals with PWS Registration
Registrations are now open for the 2023 Time Out Camp, and you can now register by clicking below.
Volunteer Registration
The Time Out Camp relies heavily on Volunteers to help with the camp's preparation, organisation and running. If you have a current working with children's certificate and experience or qualifications in working with families with a disability, we would love to have you on board.
If you have any questions? Feel free to contact us at events@pwsavic.org.au
For continued updates on the 2023 PWS Time Out Camp, please follow us on Facebook.