Dylan's ability to ride Motorbikes encourages us all never to lose hope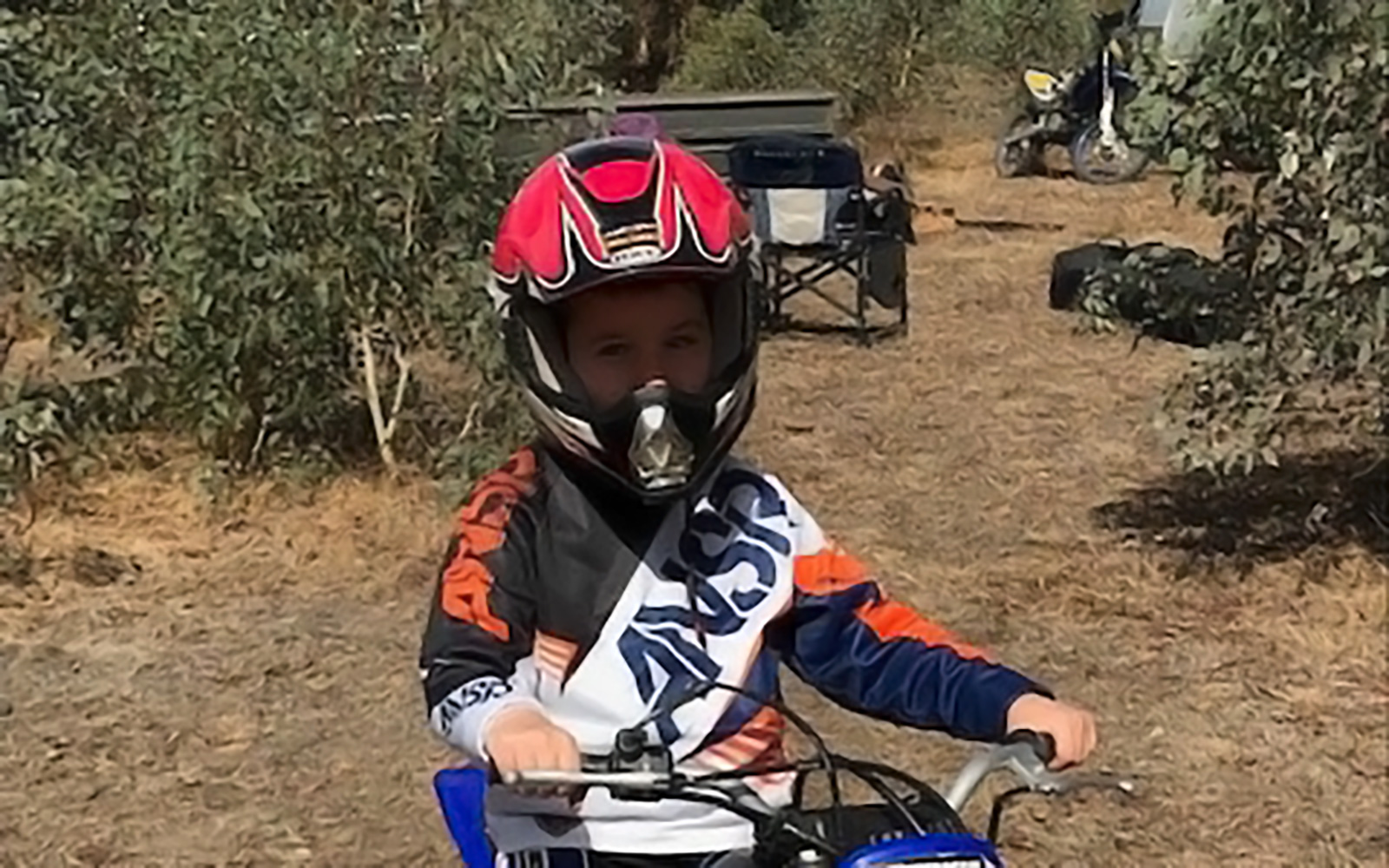 Dylan aged 8 lives with Prader-Willi Syndrome and against all odds has learnt to ride a Motorbike.
Dylan aged 8 loves nothing more than to be out on the family's farm riding his PW50 motorbike a recreation that he has enjoyed doing for the last 18 months. Even though concentration levels in some children with PWS can be limited Dylan has grasped riding his motorcycle well and knows all the functions on what is required to be able to do this.
Dylan enjoys riding his motorcycle with both his older brother and father who also have a keen interest in the sport.
Dylan also has a keen interest in the sport of golf. Living next to a golf course has enabled him to have the opportunity to hit golf balls with his brother and parents. He also enjoys a game of mini golf when he gets a chance.
Prader-Willi Syndrome (PWS) is a rare, complex, unique, life-threatening multistage genetic disorder which affects 1 in 15,000 births and results in an abnormality of chromosome 15. PWS can have a significant impact on behaviour, learning, mental and physical health, community inclusion and social relationships. People with PWS exhibit high anxiety, complex and challenging behaviours and cognitive dysfunction throughout their lives. PWS is a spectrum disability, and the degrees of visual abnormality varies immensely. Many people with PWS also have psychiatric problems and autistic characteristics. A defining characteristic of PWS is hyperphagia, or a compulsion to eat. For more information visit www.pwsavic.org.au
Prader-Willi Syndrome Association of Victoria (PWSA Victoria) is a volunteer lead ACNC registered Australian Charity, with many volunteers having lived experience. Their role is to work closely with organisations around the world, whose vision and purpose align with their own, to ensure their local PWS community is well supported, while researchers around the world work hard to find a cure and viable treatments. The PWSA Victoria's aim is to continue to break down barriers and create a world where everyone with PWS has access to the right tools, to enable them to live a full and inclusive life. For more information, please visit www.pwsavic.org.au