Join other Amazing Women at the PWSA Vic Mother's Day Luncheon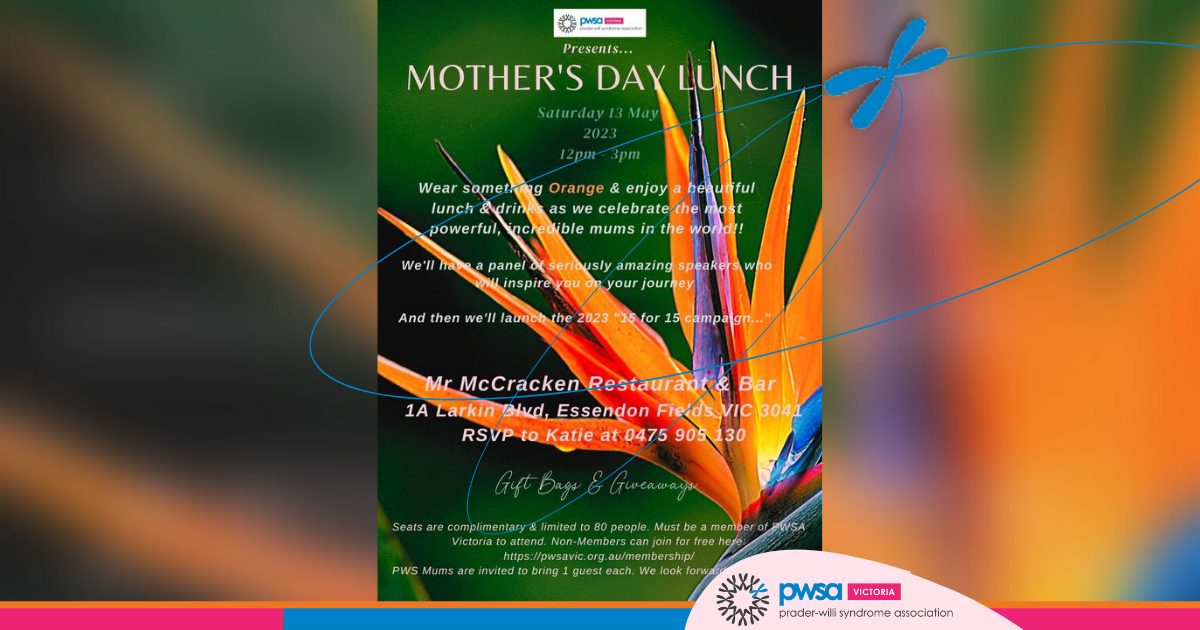 Wear a little orange, and enjoy a complimentary lunch and drinks while we celebrate the most powerful, incredible Mums in the world!
Listen to a panel of amazing speakers who will inspire you on your journey.
Help us to launch the "PWSA Vic 2023 15 for 15 Campaign".
Find your tribe ~ Love them hard
MOTHER'S DAY LUNCH ~ SATURDAY 13 MAY, 2023
Mr McCracken Restaurant & Bar 1A Larkin Blvd, Essendon Fields VIC 3041
12:00pm to 3:00pm
Wear something orange
Enjoy a beautiful complimentary lunch and drinks and share the company of other amazing members of our community
Let out panel of guest speakers inspire you on your journey
GIFTBAGS & GIVEAWAYS
Seats are complimentary and limited to 80 people.
This is a PWSA Vic Members-only event. If you would like to attend and become a member, you can register your membership here.
PWS Mums and Carers are invited to attend with 1 guest each.
We look forward to hosting you.
For all enquiries, please contact Katie: 0475 905 130 or email info@pwsavic.org.au