Volunteer to assist with a project of interest with our new project committee structure.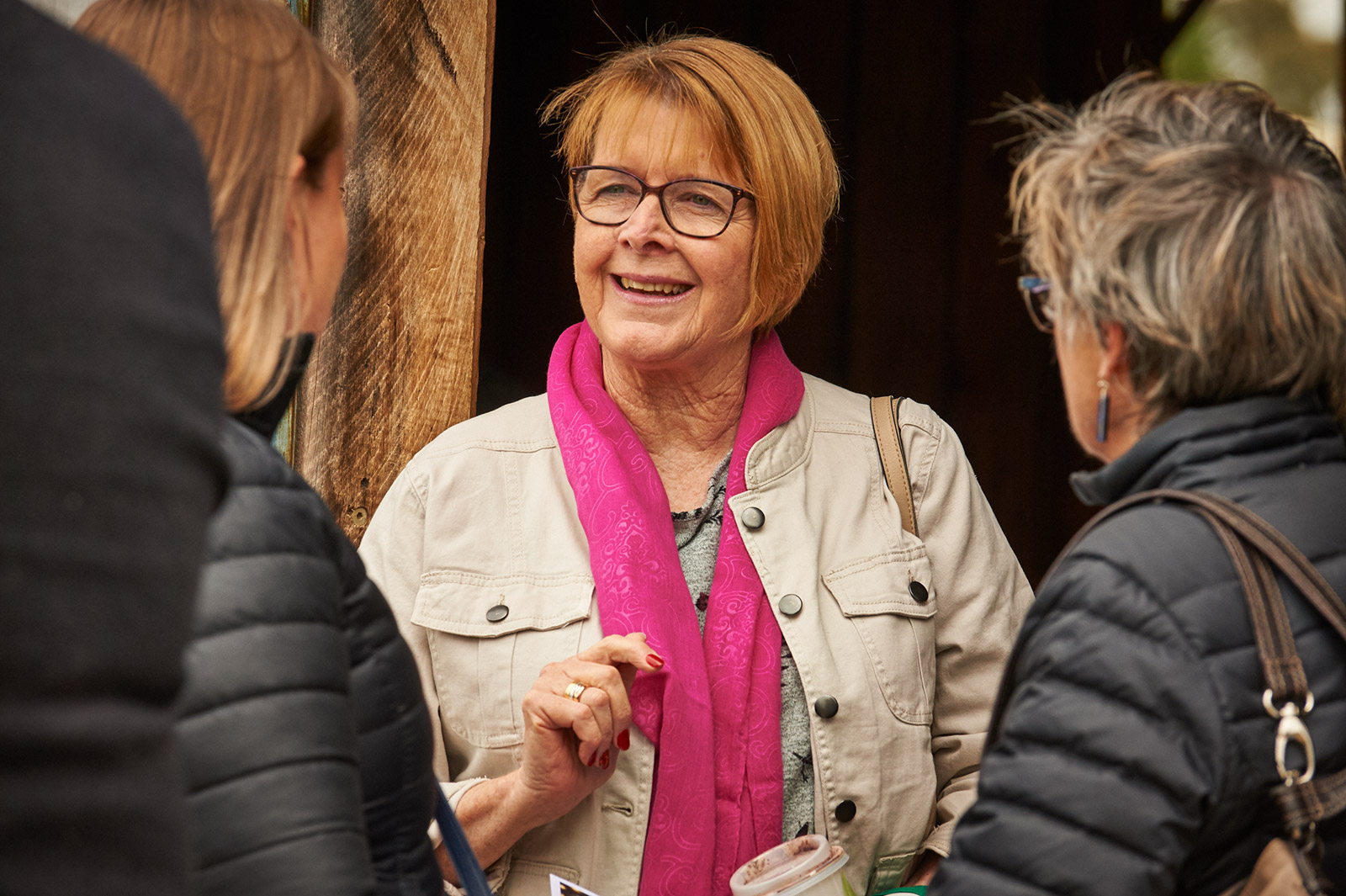 In 2019 PWSA Victoria successfully established various committees to ensure continuing smooth operation and delivery of services and events for our members.
We understand the time constraints and life challenges that many of our members face, so we have now decided to further breakdown our committees into projects with the goal of once again encouraging our members to become involved in something they may be passionate about. The idea of the new structure is that members can volunteer for a set period to see their chosen project through to completion.  So, for example, rather than volunteering for the Fundraising committee, which has no fixed end date, a member could volunteer to help organise the 15 for 15  campaign.  
Our team now consists of seven committees:
Events
Grant Writing
Fundraising
Governance
Advocacy
Training
Governance and
Social Media and Communications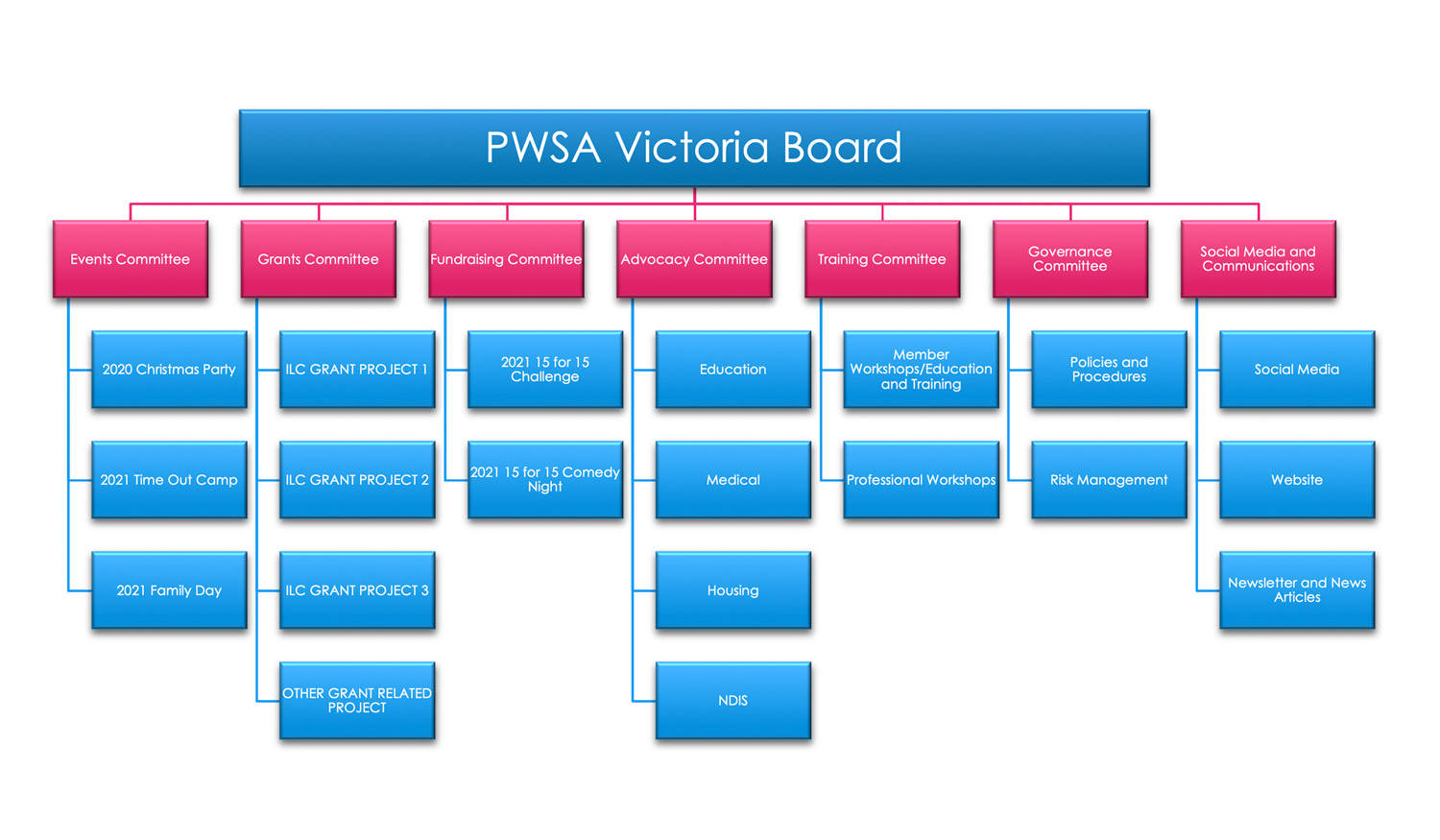 Most recently, we have added an Advocacy committee. We hope that this committee and sub-committees (projects) will assist us in creating greater impact in the areas of Education, Medical Care, Housing and NDIS.
Our working committees ensure that the seven essential service areas of the Association are well supported, organised and functioning. It also means that each of the seven committees has a dedicated team working on projects and initiatives which will help support the Prader-Willi Syndrome Association of Victoria's goals, vision and mission.
We thank those members that have shown interest in volunteering during the 2020/2021 period. We will be in touch shortly to discuss your areas of interest. For those that would like to become involved, please visit https://pwsavic.org.au/get-involved/volunteering/. We greatly appreciate all contributions to our Community, no matter how small.
Prader-Willi Syndrome (PWS) is a rare, complex, unique, life-threatening multistage genetic disorder which affects 1 in 15,000 births and results in an abnormality of chromosome 15. PWS can have a significant impact on behaviour, learning, mental and physical health, community inclusion and social relationships. People with PWS exhibit high anxiety, complex and challenging behaviours and cognitive dysfunction throughout their lives. PWS is a spectrum disability, and the degrees of visual abnormality varies immensely. Many people with PWS also have psychiatric problems and autistic characteristics. A defining characteristic of PWS is hyperphagia, or a compulsion to eat. For more information visit www.pwsavic.org.au
Prader-Willi Syndrome Association of Victoria (PWSA Victoria) is a volunteer lead ACNC registered Australian Charity, with many volunteers having lived experience. Their role is to work closely with organisations around the world, whose vision and purpose align with their own, to ensure their local PWS community is well supported, while researchers around the world work hard to find a cure and viable treatments. The PWSA Victoria's aim is to continue to break down barriers and create a world where everyone with PWS has access to the right tools, to enable them to live a full and inclusive life. For more information, please visit www.pwsavic.org.au