Santa Claus says "Christmas will not be cancelled this year"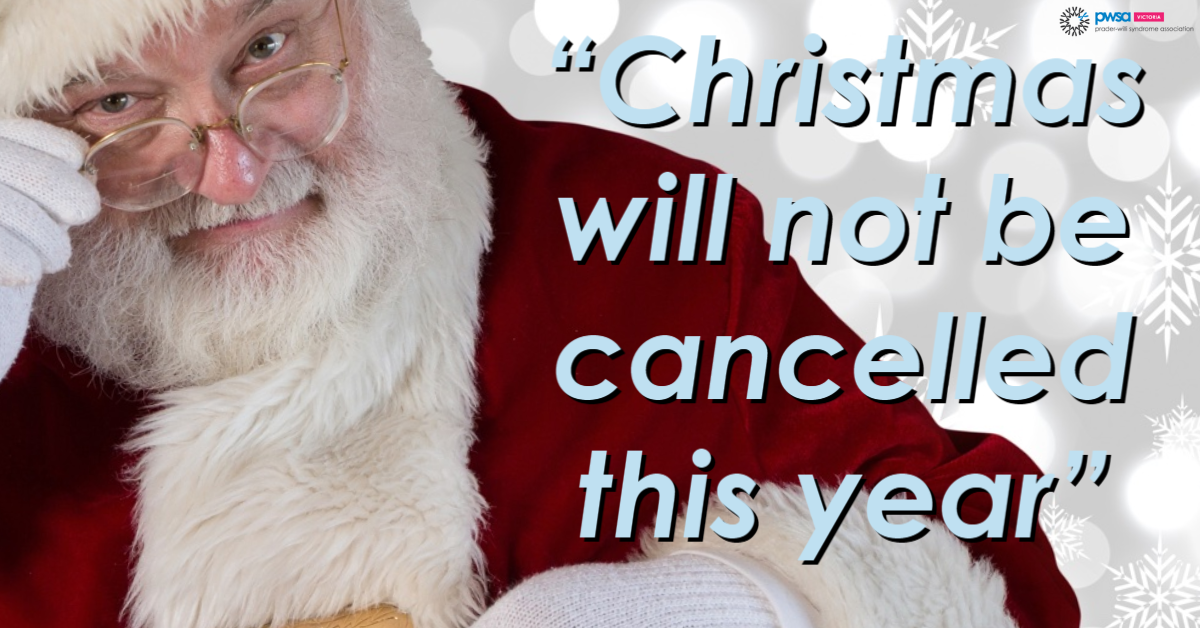 The Prader-Willi Syndrome Association of Victoria (PWSA Victoria) recognises that our families have felt the burden of COVID these past 11 months and in turn not being able to interact with our community socially has been devastating for the PWSA Victoria.
We want our members to know that whilst we have kept our fingers and toes crossed these past few months for restrictions to ease in time for the much anticipated PWSA Victoria Family Christmas Gathering, unfortunately it looks as though this year's event will not be able to go ahead.
That being said, we have written to Santa to let him know this devastating news and we were delighted to receive this letter back…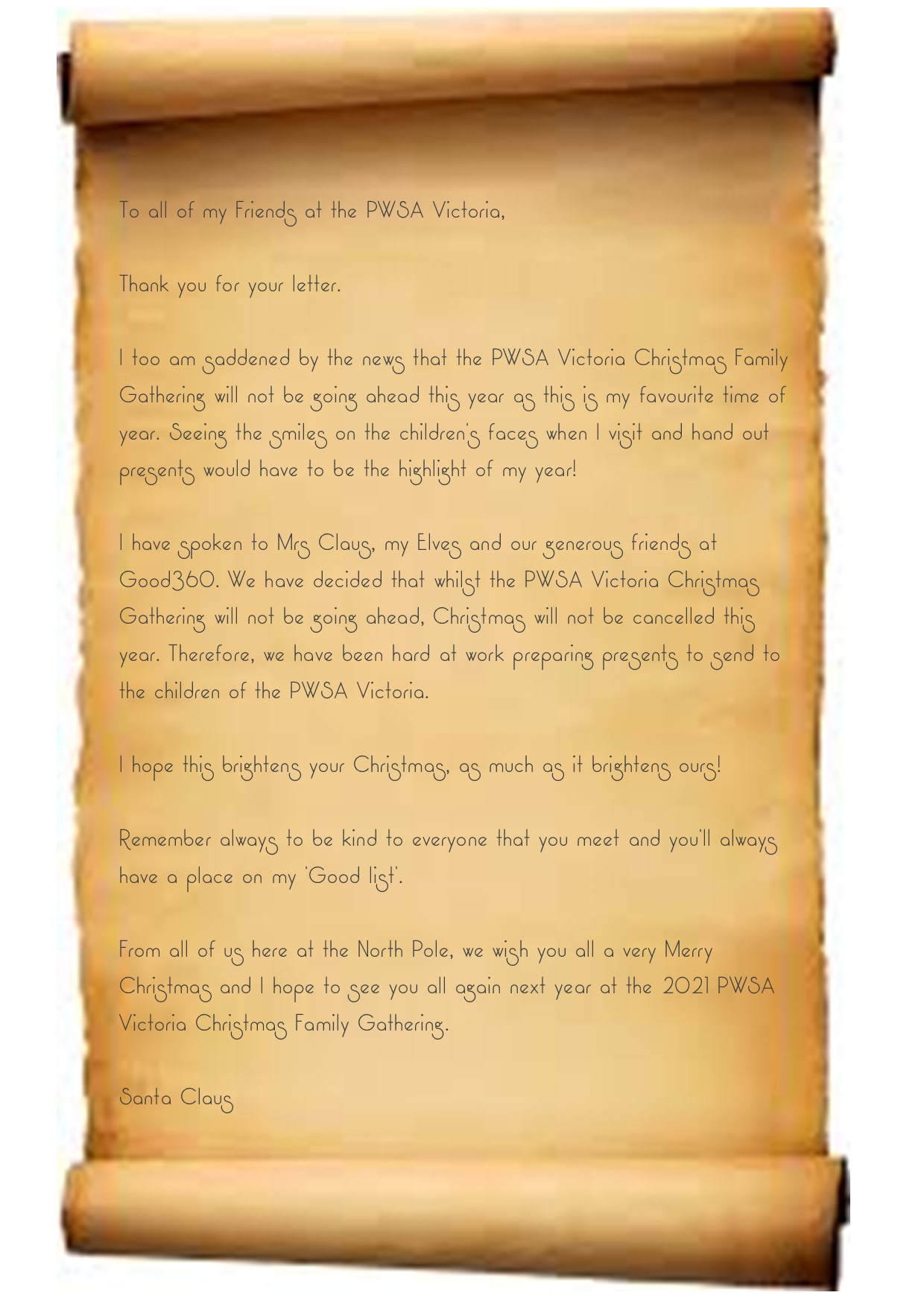 This news has really brightened our day and we hope it does yours!
We want to take this time to thank Good360 for the amazing work that they do in helping Santa with his gifts at Christmas time. Santa and the PWSA Victoria would not be able to organise these gifts without the support that is provided by the Good360 community.