Cheerful Monster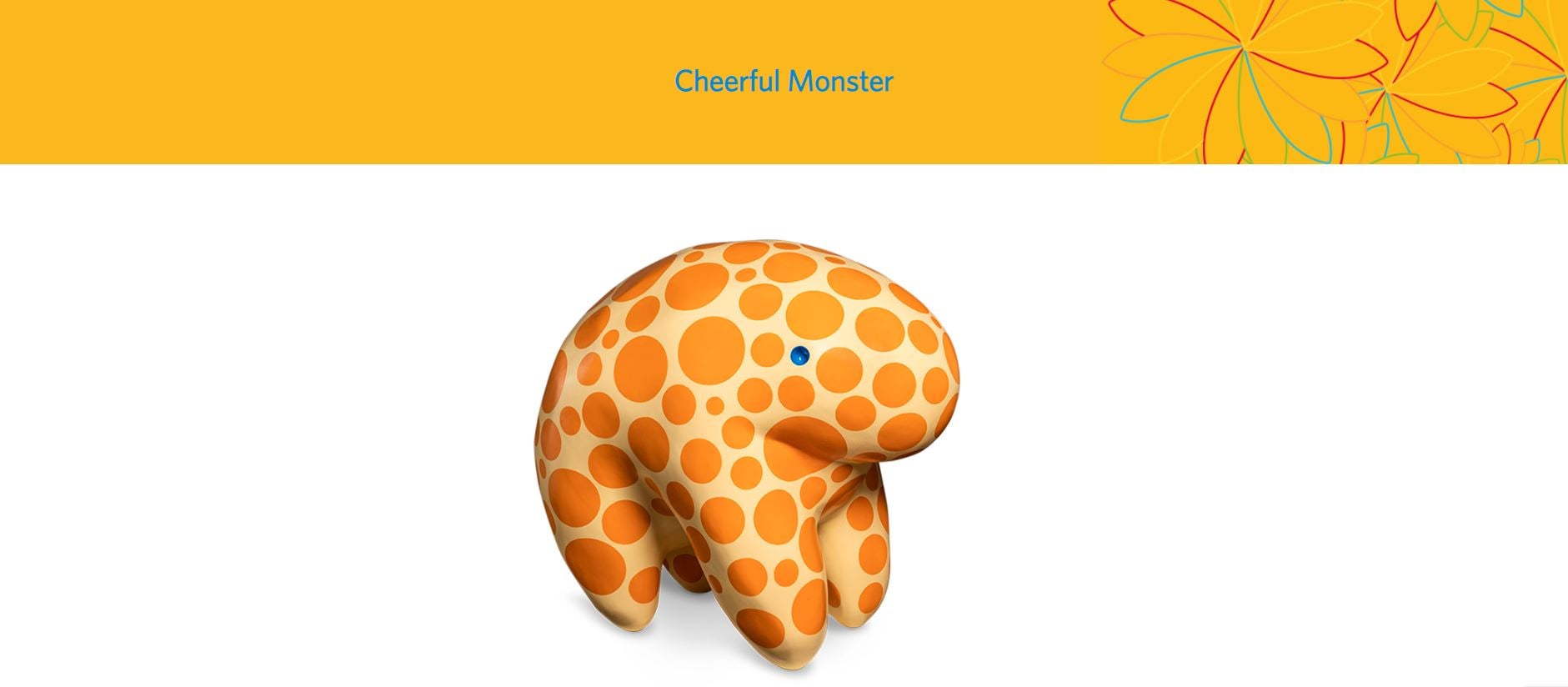 If you could pick the worst candidates for 'parents of a PWS child' – I think my partner Kubota and I would win! I remember calling Tessa (then President of PWSAVic) a couple of months after our diagnosis and learning about the importance of schedules and telling her, "We're artists, we hate schedules!" Yohjiro (or Yohji for short) is now 3 and although we still hate schedules, are lucky to have a child who has coped very well with us and everything that life has thrown at him.
In 2020 the Royal Children's Hospital turned 150. To celebrate, the RCH foundation (the hospital's fundraising arm) engaged Wild at Heart (UK) to bring their successful fundraising public art program to Melbourne. Me and Uoo Uoo (pronounced you-you) was a big event due to be launched in September 2020 (delayed due to COVID-19 until 20 January 2021- 21 March 2021).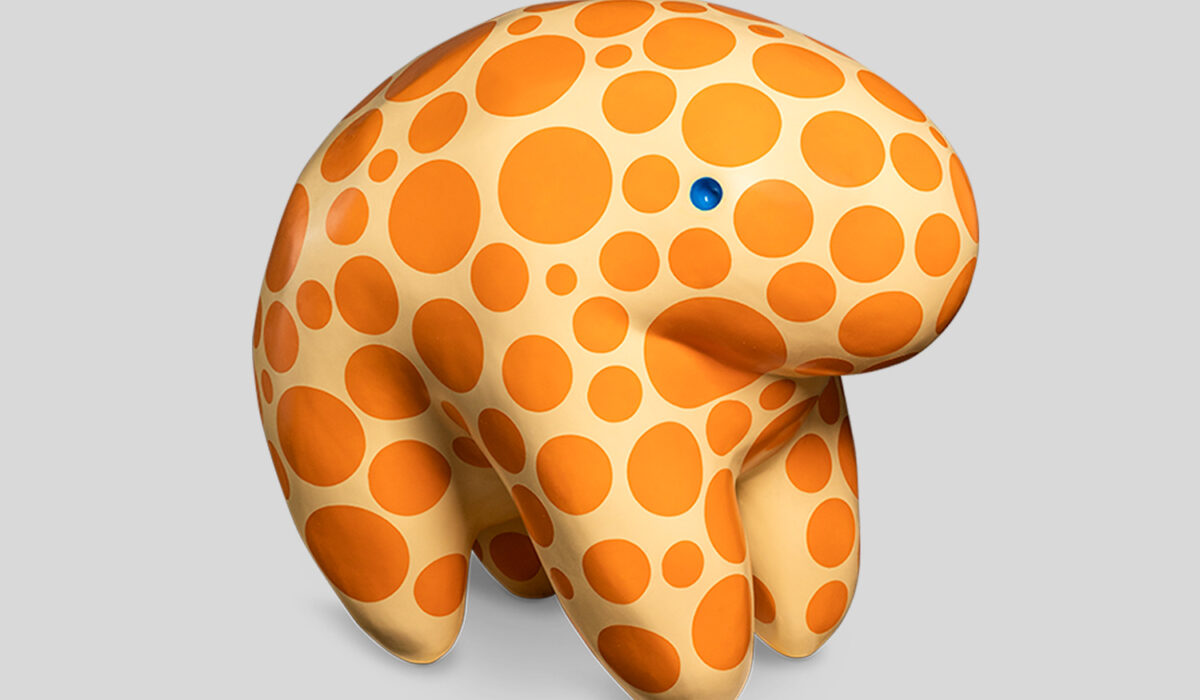 They commissioned a local artist, Alexander Knox (the sculptor of the big bug in the foyer of the children's) to design a fibreglass creature that could be painted by 100 local artists. The 100 sculptures would then be displayed across Melbourne and Geelong, in an art trail for the public to enjoy. Funds would be raised by sponsoring the sculptures and auctioning them off after the public display.
Kubota and I are not the best fundraisers for Prader-Willi Syndrome (we have a lot of poor artist friends!) but we thought that being part of this RCH project, and educating the public about PWS, was one way we could contribute. We applied to be part of the project, and outlined our connection to the RCH as 'frequent fliers' with Yohji, and were selected. Kubota's design 'Newtopia', located at Docklands, is an extension of his geometric abstract paintings.
My design, 'Cheerful Monster', is an orange polka dotted design, in homage to my favourite artists (Yayoi Kusama and Leigh Bowery) and most importantly, a tribute to my son Yohji and an opportunity to tell people about Prader-willi Syndrome. 'Cheerful Monster' is located in Essendon North Village and you can visit at any time.
I call Yohji my cheeky 'little monster', although I know some parents call hyperphagia the PWS 'monster', so only all of you will know why I have called the sculpture that!
There is an app you can download to follow the sculpture trail, vote for your favourite Uoo Uoo, and win prizes. The response has been very good, and 'Cheerful Monster' has been popular so far.
I am a firm believer of the social model of disability, that disabled people are not 'wrong', need 'fixing', and that disability is not something to be 'cured'. At the same time I want the best treatments and resources for Yohji and all people with PWS, so hopefully taking part in this charity project will help to educate the public about our community, and generate interest in our fight for new developments and improved care.
Please visit 'Cheerful Monster' in Leake St, Essendon if you get the chance!
This article was written by Tania Smith and shared with the PWSA Victoria for distribution.