I am my own self – Meet Amelia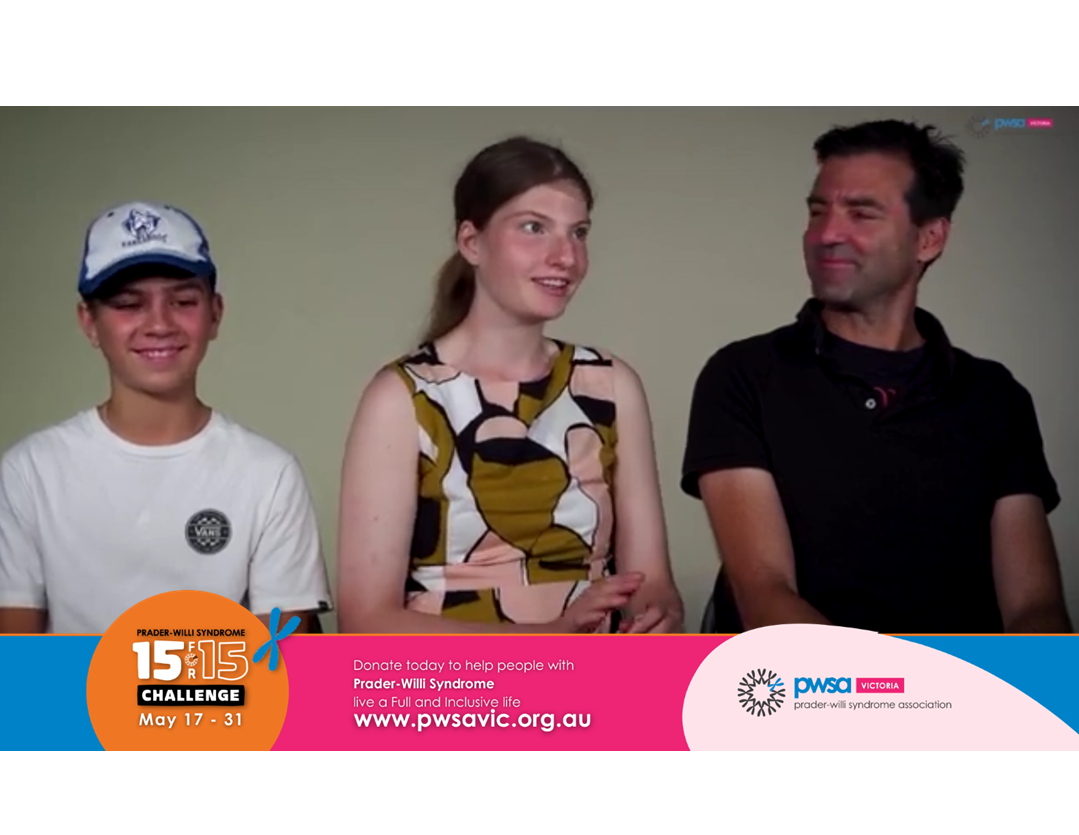 Amelia is 16 years old. She has a 14-year-old brother, Sean. Born and raised in Melbourne Australia, she was diagnosed with Prader Willi Syndrome (PWS) when she was three days old. She is in year 10, loves cooking and playing basketball, and talking and joking with family and friends. Amelia's dream is to one day become a chef and an artist.
"To overcome obstacles, I think about the number one person in my life… Me"

Amelia
People with Prader-Willi Syndrome are kind, resilient, wonderful individuals, they have goals, dreams, and aspirations just like everyone else. Families strive to support their loved ones with Prader-Willi Syndrome and help them live their best life and this year want to bring awareness to others to 'see their child as they see themselves – the whole person rather than just a person with a Prader-Willi Syndrome'.
In May, the 15 for 15 Challenge will raise awareness and funds for Prader-Willi Syndrome. Money raised will assist the Department of Paediatrics at Monash University to continue developing a desperately needed state-wide, evidence-based model of care for children with Prader-Willi Syndrome.
The project is led by Professor Katrina Williams of the Department of Paediatrics at Monash University in close consultation with Associate Professor Tom Connell from The Royal Children's Hospital. Monash Partners Academic Health Science Centre, a partnership between leading health service, teaching and research organisations, will support the state-wide plan by working with all stakeholders, including children, families, carers and front-line clinicians, to identify and prioritise elements of best care. The elements that will be prioritised include specific interventions and supports, models of care, location of care and key principles of care.
The program is being developed for implementation at both major Victorian paediatric hospitals (Monash Children's Hospital and The Royal Children's Hospital with regional links.
The model will be designed for implementation across all Australian hospitals that care for children with Prader-Willi Syndrome.
Funds will also be directed to the Prader-Willi Syndrome Association of Victoria (PWSA Victoria) to ensure the continuity and growth of the vital supports and services we provide to our community.