The question about when a person with Prader-Willi Syndrome (PWS) should move out of the family home and into other accommodation is only a question the person with Prader-Willi and their families can answer.
But once that decision to move out of the family home has been made, it is time to investigate what options are available and more importantly whether the housing options can meet the often-complex requirements of someone who has Prader-Willi Syndrome.
It is important to remember that Prader-Willi Syndrome is a multi-stage spectrum disorder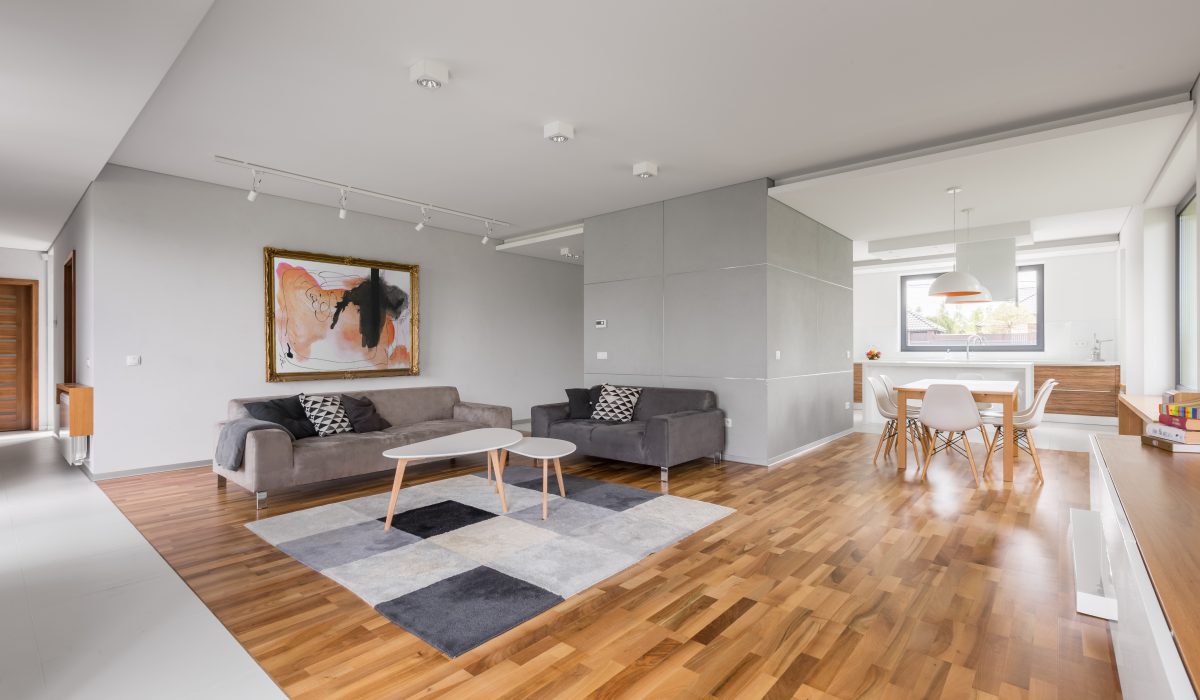 "Each person with PWS has a unique makeup .There are no formulas or lists of instructions that come with the syndrome, thus you must find each solution and fit it together with other solutions to define the person with PWS and their needs "

BJ Goff 
This may mean that at different stages of the person's life, different housing solutions may be appropriate. It also means a housing option for one person with Prader-Willi Syndrome may be entirely inappropriate for another.
Each family must balance up needs and availability of housing and support the decision that is best for their son /daughter with Prader-Willi Syndrome.
"A person with PWS can live a healthy, fulfilling life when they have ongoing, consistent support from people who understand the intricacies of the syndrome".

www.ipwso.org
Research tells us that the person with Prader-Willi Syndrome will require substantive supervision and support for the rest of their lives. Independent living is rarely achieved successfully. In most instances, families will need to consider Specialist Disability Accommodation (SDA) housing. Some will require robust build housing with special modifications in the kitchen/food preparation area.
There are many residential options for adults with Prader-Willi Syndrome available in Victoria to consider. Still, it is essential to be realistic and factor in the reality that demand far exceeds supply.
"At present "The Victorian SDA development pipeline is dominated by apartments and villa/townhouse developments, with development occurring across all design categories for SDA." – Specialist Disability Accommodation – Supply in Australia reports on new supply and potential undersupply of Specialist Disability Accommodation (SDA) across Australia. Supply in Australia – March 2020
We are hopeful that as NDIS SDA funding becomes more available, the construction of more SDA's will increase and may include some Prader-Willi Syndrome specific residences. At present, there is only one Prader-Willi Syndrome specific residence operating in Victoria.
Accommodation Options available in Victoria
Individual supported accommodation
Standalone houses, townhouses or units for one or two people.
Bricks and mortar may be provided by a service provider or by other funding arrangements with families/ housing providers.  Service providers will provide the daily living supports. A resident often has additional funding to provide recreation and daytime activities. Family support is usually required in this scenario.
Shared supported accommodation
This type of accommodation provides integrated housing and support for people with Prader-Willi Syndrome. It is often referred to as a 'Group Home'. In some cases the service provider provides both the residence and the services – in some cases they don't.
A resident often has other funding to provide recreation and daytime activities. It includes a variety of accommodation models that address the needs and levels of support required by people with Prader-Willi Syndrome including:
small group homes that usually accommodate 4-6 residents which may, or may not, be Prader-Willi Syndrome specific.
other living arrangements that may include individual unit clusters where staff are available to support the needs of the people living there. These residential settings also may, or may not, be Prader-Willi Syndrome specific.
Most adults with Prader-Willi Syndrome in Victoria live in Shared Supported accommodation
"Any of the above settings may be designated PWS specific or may include with or without PWS. Generally, the person with PWS in a mixed home does not fare as well with regards to behaviour and weight is often seen as a significant problem. The exception is when integrated group homes are designed with the unique needs of the person with PWS in mind, and the staff and other residents are geared up for the situation. "

BJ Goff
Supporting Adults with Prader-Willi Syndrome in Residential settings – B. Goff. Order via Prader-Willi Syndrome USA
Ongoing specific PWS training for all staff, including casuals, is essential to successfully manage the complexities of Prader-Willi Syndrome. Family support is also vital to the success of the living arrangements.
For further information regarding shared supported accommodation, the following resources are available:
Nursing home accommodation
This type of accommodation is available for older people with Prader-Willi Syndrome who have chronic long-term health needs which are deemed to be unable to be met in other residential settings. Generally, this type of accommodation is not well equipped to cope with the food security and behavioural characteristics of Prader-Willi Syndrome.
Short term /Medium term accommodation
Short Term Accommodation or Short-Term Respite Accommodation offers short term housing and support. Short-Term Holiday Accommodation only provides short term accommodation. These types of Accommodation can offer a flexible and more purposeful, social skills experience for someone with Prader-Willi Syndrome.
Medium Term Accommodation (MTA), usually facility-based accommodation is another option available to meet the needs of people living with Prader-Willi Syndrome and their family or carers. This accommodation can be paid for using a type of core support funding called MTA funding, which is available to some NDIS participants. Housing accepting MTA funding is typically available for up to 90 days and will only cover the cost of the house and not the support.
NDIS & disability accommodations summary
The roll-out of the NDIS across Australia has changed the disability housing landscape. NDIS is providing more opportunities for people with disabilities to have more choice about where and how they want to live. The pathways to achieving their goals to transition from the family home are still emerging, and demand for disability housing still exceeds supply.
The present disability housing situation- factors to take into consideration:
State and Territory governments have sold their disability supported houses and are no longer involved in the provision of disability housing.
The process of separating tenancy and personal support, which was critical to enabling choice and control for people with disability, is still a work in progress.
Many issues still need to be addressed, including housing accessibility, affordability and availability. These issues are even more critical in regional and remote areas.
Staff in disability accommodation rarely have an understanding of PWS. If you know someone who lives in, or is moving into a supported independent living arrangement, show them the Residential Guide for staff.
Applying for new accommodation funding- How you can access and make the most of NDIS funding to look for housing.
For Supported Disability Accommodation (SDA) this means the NDIS provides funding through a participant's plan and the participant (often with additional support such as a Support Coordinator) then finds and applies for the SDA option that best suits their needs.
Funding is only provided to a small proportion of NDIS participants with extreme functional impairment or very high support needs who meet specific eligibility criteria.
If the family are seeking SDA funding, it is imperative that families clearly state their goals and needs for housing during the NDIS planning process. It is also vital that when you present the case for high support needs that it is backed up by evidence that strongly supports their request for SDA funding. This includes reports from the medical and allied health professionals involved in the care of your son or daughter.
Supports funded by the NDIS
The NDIS does not own or operate any housing, but it may give capacity building funding to people with disability to help them find housing that supports their individual needs;
Supports that build people's capacity to live independently in the community, supports to improve living skills, money and household management, social and communication skills and behavioural management
In the NDIS plan, this component is called the Supported Independent Living (SIL), and the SIL includes help with and/or supervision of daily tasks to develop the skills of an individual to live as independently as possible.
These are the supports provided to a participant in their home, regardless of property ownership, and can be in a shared or individual arrangement;
Home modifications to the participant's own home or a private rental property and on a case-by-case basis in social housing;
Support with personal care, such as assistance with showering and dressing;
Help around the home, where the participant is unable to undertake these tasks due to their disability, such as assistance with cleaning and laundry.
SDA funding under the NDIS will stimulate investment in the development of new high-quality dwellings for use by eligible NDIS participants. SDA funding is not for support services but is instead for the homes in which these services are delivered.
Supports funded by housing and other systems
Most participants will continue to access housing in the private market – rental or home ownership – or through social housing.
Social housing options include:
Social and community housing;
Homelessness and emergency accommodation services;
Commonwealth Rent Assistance, a payment through Services Australia (formerly the Department of Human Services) that assists eligible participants with the cost of housing;
The National Rental Affordability Scheme (NRAS) that is creating additional affordable rental properties;
NDIS participants continue to be responsible for daily living costs such as rent, groceries, utility bills and housing costs.
Refer to the NDIS website for more information – https://www.ndis.gov.au/participants/housing-and-ndis
Sourcing new accommodation
How do you go about finding out what accommodation is available for your son or daughter?
When the person with Prader-Willi Syndrome and their families decide to move from the family house into supported accommodation, it is just one step in a very lengthy process. However, the real challenge is finding housing that accommodates for the complex needs of Prader-Willi Syndrome and will be the best fit for your son or daughter.
Talk to your NDIS planner about support in the plan to assist with the transition from the family home and make sure that you clearly state your goals and needs. In many cases, the funding will cover a support coordinator who will assist you in the process of finding a house to suit the complex needs of your son or daughter.
It's essential to explore as many different housing solutions as you can find in your area, so you can make an informed decision about what is best for your son/daughter.
"The Housing Hub is a website the Summer Foundation launched in August 2017 to connect people with disability to suitable housing vacancies. From humble beginnings as a government-funded pilot project, the site has grown to now list vacancies from housing providers (including developers of Specialist Disability Accommodation) in New South Wales, Queensland, Western Australia, South Australia, Victoria and the ACT."
The Summer Foundation also has a library of resources that Lots of resources about housing for your son or daughter – https://www.summerfoundation.org.au/documents-category/housing/
Eastern Disability Housing Network –This network is a regular forum for exchange of
ideas, identifying great solutions, gaps, barriers, and opportunities, for developing new projects, collaborations and solutions, for networking, and for advocating – https://www.facebook.com/EDHNetwork
Supportive Families and Friends – A not for profit association that represents and supports families and friends with a family member living in Specialist Disability Accommodation inVictoria – http://supportivefamilies.org.au/